School has barely even finished and I am already taking on the mammoth task of kitting out four of my five children for the new school year in September. It can be an expensive time of year, and so I find that starting at the beginning of the school holidays and spreading the cost over the six week break helps to lessen the blow on my bank balance. I also save my Tesco Clubcard vouchers and then '
boost
' them to double my money which saves me a fortune - I've just bought 8 polo shirts, 2 pairs of trousers, 2 dresses, a skirt, and a cardigan from F&F for the grand total of £4.50 using my boosted vouchers, and delivery was free as I used the 'click + collect' option from my local store. I still have a lot left to buy, but that's £40 that won't be coming out of my wallet.
Shopping online for uniform is a great way to save money as there are usually some good deals to be found, with plenty of stores keen to draw you in with special offers, BOGOF's & 3 for 2's and such like. Shop around & always look for discount codes before checking out, and use sites like
topcashback
to earn money back on what you spend.
Last year I bought all of the children's
school shoes from Clarks
, having previously gone for supermarket brands, and I am pleased to say that every single pair lasted the full school year. Only in the last two weeks have two pairs (H & E's) died a sad (and by the looks of it, rather painful) death. So at the end of the Summer holidays, I will be taking each of them - not all at once - to Clarks for their fittings and new school shoes.
As for the rest of it, my personal shopping list for uniform looks like this:
Notice I have put "sturdy" school bag for the boys - I have no idea what they do to them but on more than one occasion they've brought home backpacks with only one strap because the other has snapped. As for lunch boxes, for the boys I just buy a triple pack of the clear plastic 2L tupperware style tubs for a couple of pounds because they usually end up destroyed after a couple of months of being flung around by my darling sons, but luckily they are inexpensive to replace. E on the other hand is busy scouring online stores for the one that she wants for the new school year, Disney themed no doubt.
After you've bought all of the uniform, the next job is labelling it. Last year and in years previous, I bought sew-in name tapes because I liked how they looked and they could be un-picked and then used again. However, I ended up with claw-like hands and multiple painful needle sticks all over my fingers because I am just completely rubbish at sewing, and it was a painfully tedious job that took me hours. This year, I was asked to be an ambassador for revolutionary brand
Stamptastic
- they didn't have to ask me twice.
Having to label 4 new sets of uniform no longer fills me with dread. The job will now take minutes rather than hours, and using the transparent block (which enables you to position it correctly before stamping) means that I can label their school shoes, wellies, and trainers with ease. The kit can be used on metal, wood & some plastics, I've used ours to label drinks bottles, bags, lunch boxes, & even E's scooter. It really came into its own when I had to label H's entire kit list for his recent
school residential trip
.
The standard name stamp is just £10 and can include up to two lines of text, and even a little symbol if you wish, with five fonts to choose from. The Stamptastic ink pad to accompany the stamp is available in black ink only and costs £12. While the initial outlay is perhaps more than purchasing iron-on or sew-in name tapes, you will only need to replace the ink pad over the years (though it does last well if stored in its original silver bag packaging) which will save you money as well as time in the long term and as I said, can also be used for other school items like bags, shoes, and even toys & stationery.
The kit we labelled for H's trip has been through the wash several times since June with no sign of fading, and E's scooter has been used in the rain & through puddles on many occasions and as you can tell, no smudging or fading of the name stamp has occurred.
You can purchase your Stamptastic kit via their
website
- with free P&P within the UK - or follow them on
Facebook
and
Twitter
for all of their latest news and offers.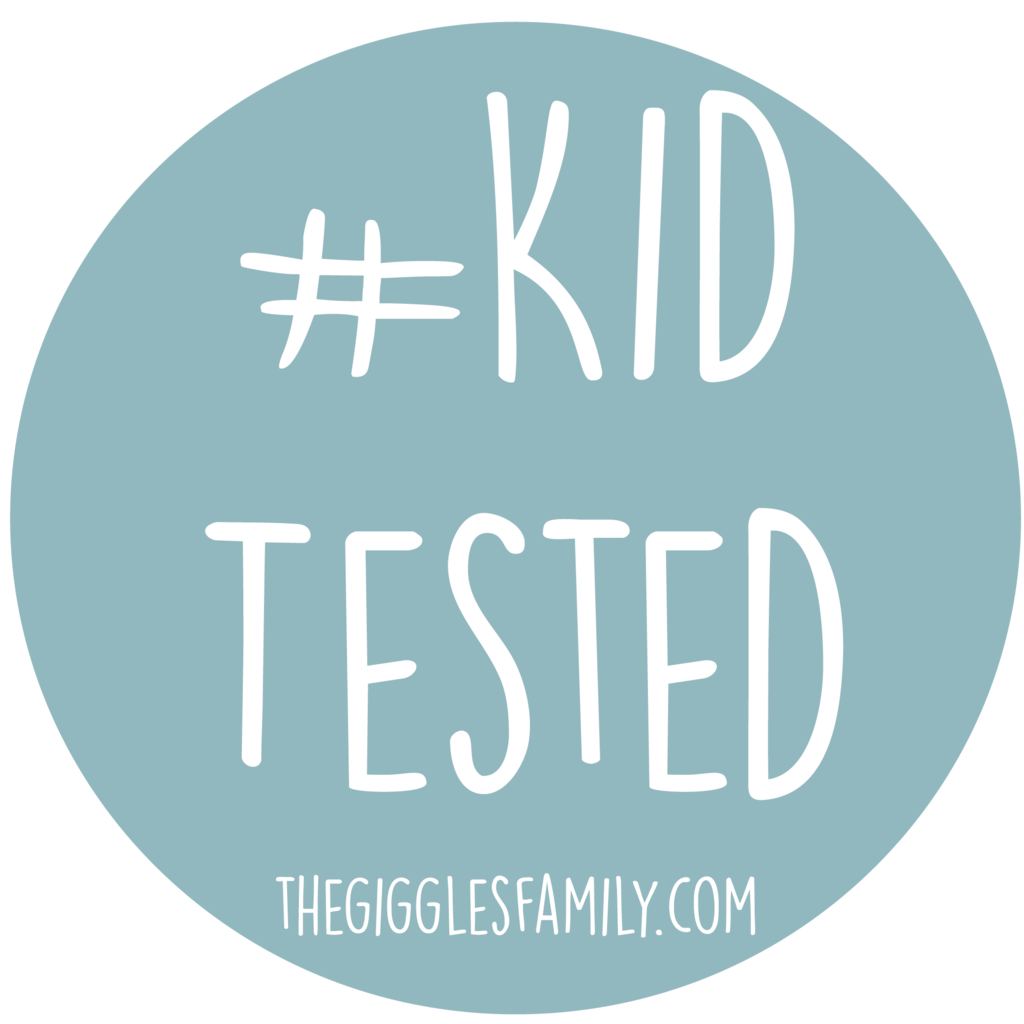 As Stamptastic Ambassadors, we received a complimentary stamp kit for review purposes.
The views shared are my own personal & honest opinions and written in my own words.